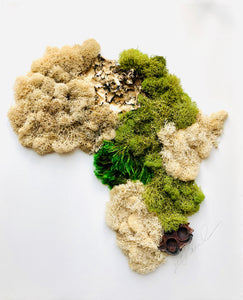 Displaying the shape of Africa, this piece incorporates various organic and natural materials for a more earthy look. 
Framed shadowbox measures 14 in x 18 in
////Care Instructions////
Do not hang in direct sunlight. Keep out of the way of direct heat. No need to water since the materials have been previously dried.